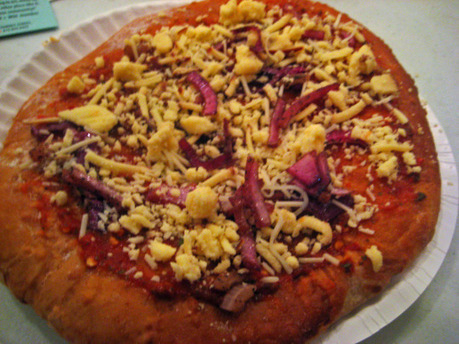 pretzel crust pizzas
Last night, we attended a class involving the ladies from Brezel (a local german-style pretzel company). They told us a little about how their business got started. Basically, the owner was traveling in Germany and lived on the chewy dense pretzels sold on almost every corner (she is a vegan). After she returned home she tried to re-create what she had in Germany out of her kitchen.
Fast-forward four years later and she now owns a thriving little spot at North Market as well as takes orders for her endless pretzel products. She makes pretzel buns, bread bowls, twists and pizza crusts!