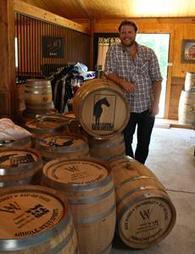 The culinary scene in heartland city Columbus, Ohio, might surprise you.
When considering a getaway that's focused on eating great local food, certain cities spring to mind -- New Orleans, San Francisco, Santa Fe, Columbus…
Columbus? As in Ohio? As in HQ of White Castle, Max and Erma's and Bob Evans? Yes, that Columbus.
I was there for a conference recently and had a chance to sample its vibrant culinary scene. From an innovative, multi-course pairing of food and cocktails at the elegant M at Miranova downtown, to spicy tacoscampechanos dispensed from the Taco Nazo food truck parked behind a pawn shop on the north side, my visit was both eye-opening and mouth-watering.
There's a bustling food-truck scene, including 40-plus taco trucks alone. A hundred or so others dish out fare ranging from Korean hodduk (hot griddle cakes stuffed with walnuts, sugar and cinnamon) to duck confit salad.