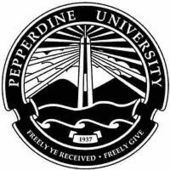 I have a student who got an e-mail from Pepperdine this morning. It read:
"...Being proactive is an important skill that many students do not develop until college. Thank you for demonstrating your interest and responsibility by completing your Pepperdine application with time to spare. Your efforts have not gone unnoticed."
Kudos to Pepperdine for the positive message to proactive high school students!