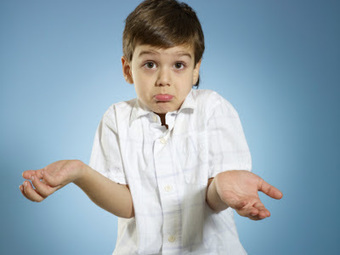 BPS Research Digest:
A follow-up study with more young children provided the crucial test of whether they'd be more trusting of kindness or expertise. This time the same two experts were either nice or nasty, as conveyed by their body language, facial expression and tone of voice. Benevolence and expertise were counterbalanced so sometimes the eagle expert was nice, sometimes the bike expert. The children showed a clear overall bias for believing the suggestions of the nicer person (70 per cent overall). They only showed a preference for listening to the man with relevant expertise if he was also nice.

A third and final study was similar but this time the researchers set up a choice between a nice or nasty relevant expert, and a nice or nasty second man who was described explicitly as lacking any relevant expertise. This was to make sure that the children weren't assuming that a nice expert could have knowledge beyond his stated field. Once again the children were swayed by niceness and this time paid even less attention to expertise (i.e. they chose the nice person's answers 62 per cent of the time, and this only rose to 65 per cent if he was also an expert).
Via
Sharrock