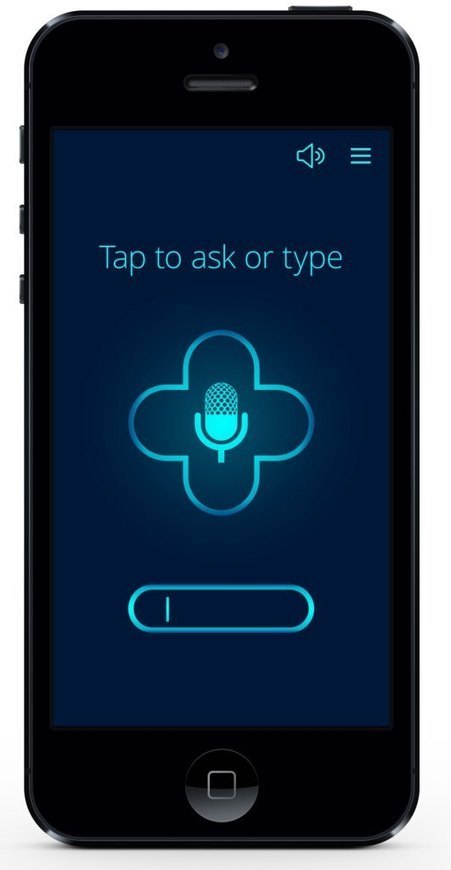 If you're looking for directions, a weather report or the score for last night's football game, Siri isn't a bad place to start. But, while it can provide basic healthcare information, Apple's voice-activated personal assistant isn't as well-versed when it comes to topics related to your health.
To give patients a Siri-like experience for accessing health information, Palo Alto, Calif.-based HealthTap on Wednesday launched a new app called TalktoDocs. The app, which costs 99 cents, is very similar to the startup's free mobile app, but it enables users to speak their questions and then receive answers via text or voice recording.
HealthTap CEO and co-founder Ron Gutman said the app, which grew out of the startup's new innovation-focused HealthTap Labs, is a "work in progress." But he added that as people increasingly experiment with new user interfaces, the goal of the app is to make it easier for more patients to get the health information they're looking for.
While HealthTap's original app includes a wide range of features, including the ability to search the startup's network of 50,000 doctors, ask (paid) questions of specific doctors and store health information, TalktoDocs offers a pared-down experience.
"We're keeping it basic – it's for people who are busy or those with disabilities," Gutman said.
Through the app, users can easily speak questions like "How can I get my baby to sleep through the night?" and then receive a list of answers already provided by doctors on the network. Gutman said the app draws on insights from the "millions" of people who have used the original service to pinpoint the best answer to each question. But users can scroll through and read a variety of answers or opt to have the app read the answers out loud.