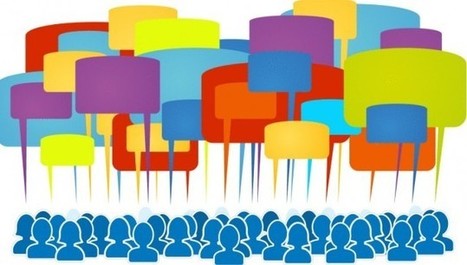 Educators around the world are making a special effort to connect with one another around resources and collaborative opportunities during October, Connected Educator Month. It's a time to share ideas, remember that there are others that think alike and find the inspiration to continue to do the tough work of experimenting with teaching strategies that stretch both learners and educators.
A key theme this year is how to move from merely connecting with other educators into collaborations that push pedagogy and the education conversation forward. A panel of educators who've made this kind of connection and collaboration the center of their work discussed the challenges posed by the current American education system and helped present a dream for what truly collaborative learning could look like.
"When new technology comes out, our first efforts to use it are for what we already do," said Connie Yowell, director of education for U.S. programs at the MacArthur Foundation. "So a lot of what we've done in traditional education is to put content up online." Yowell argues that using technology to push the same kinds of content that have been used for decades isn't actually innovative.
Through connection and collaboration teachers can start down a learning path that parallels the one they try to create for students.
"It has to be about a shared interest and it has to be about making, producing and creating," she said. "The places that we've seen it happen most effectively are places where it's a shared purpose or interest amongst a group of peers."
The dichotomy she describes is a lot like the conceptual move from merely connecting with other educators to collaborating on specific projects. The internet has greatly enhanced educators' capacity to connect with one another, something that only used to happen during professional development or at conferences. But taking that ability to the next level, using it to innovate and produce something new, would mean collaborating beyond districts or even national boundaries.
"Our students have been often rendered as consumers of information, rather than collaborators and creators of information," said Yong Zhao, director of the Institute for Global and Online Education in the College of Education at University of Oregon. "We want students to create genuine, authentic products for each other." In many ways Zhao's vision of learning applies to educators as well as students. Through connection and collaboration teachers can start down a learning path that parallels the one they try to create for students.
"It is about how you as an adult help a learner create their own need to know so they are on a learning path with you, so they have a motivation that is connected to a shared interest," said Yowell. She has seen this approach work well in schools that are constructed around "quests" or "missions" that students care about, often projects that affect their own communities. Within the framework of a quest, standards and knowledge can be thoughtfully embedded without disturbing the learner-driven pedagogy.