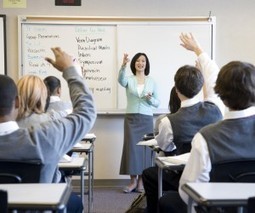 Online learning marketplace Udemy today revealed new statistics concerning the usage of its service. It shared that it now has more than 8,000 courses being taught to 800,000 students. Udemy says that its instructor acquisition growth rate has grown 365 percent and that now, some courses have become so popular that the top ten instructors have earned combined course revenue of more than $5 million.
In an effort to increase the number of instructors, and hopefully create new courses, Udemy is launching its "Summer of Teaching" grant program whereby instructors could win $5,000 and 100 percent of their course revenues for life.
One of the issues with services like Udemy, Udacity, Coursera, Khan Academy, is that these services are heavily reliant on having instructors be constant users of the service. Because without them, existing courses would soon grow stale and the only way fresh content is created is through new instructors. So Udemy is trying something new to improve its user acquisition and this new grant program comes six months after it launched its Teach2013 initiative.
According to Udemy, most instructors will spend two to four weeks working on their initial courses while also trying to balance their home and professional lives. Courses can either be free or paid — if it's the latter, instructors will receive 70 percent of the revenue.