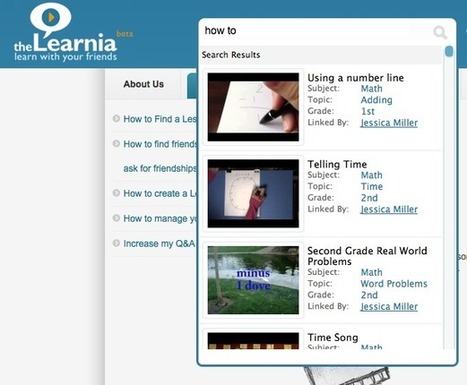 theLearnia is a free educational social network that took the challenge of turning the learning process into social fun. Students spend an average of 700 minutes a month on social networking, so why not turn that into something that will help them learn? theLearnia allows millions of people from around the world to gain equal opportunity for education, learn while communicating together and share their knowledge.
theLearnia educational social network is an unique educational hybrid of educational videos combined with the social media interaction that today's students use and enjoy. It is powered by adaptive-LMS™ engine, a smart statistical algorithm that uses the wisdom of the crowd and analyzes students' learning curves to organize materials in a way that students can find relevant lessons and help them to explore new content related to their skills.
For Students – theLearnia is an innovative online educational tool where students can learn with friends, practicing any learning skill, and choose the teachers who best suit their learning style. There are no overcrowded classes here—just fun and learning with teachers that they choose, each time they sign on.
For Teachers – theLearnia is a platform for any educator or parent to share their knowledge and special educational skills, inspiring millions of students to learn and offer their feedback on the lessons, creating a circle of learning through mutual sharing and creativity. This provides them with career satisfaction and the drive to create new ways to educate their students with every lesson they upload.