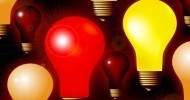 Open innovation intermediaries are becoming increasingly mature and specific in the services they offer.
Research firm Forrester recently conducted a study – sponsored by open innovation company Innocentive – that polled 229 open innovation decision makers. Of those, only 17% described their open innovation initiatives as "mature," while the great majority figured that their endeavors were "experimental," or "emerging and expanding."
I spoke with a handful of open innovation leaders and found the path to expansion and eventual maturity lies in the potential of collaboration and building like-minded and motivated communities of problem solvers...