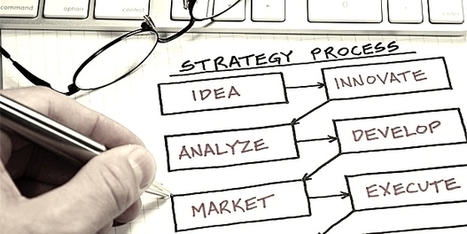 Ottimo post di Micheal Brito, Social Business planner @ Edelman Digital, su come creare contenuti in maniera strutturata e strategica per attività di marketing & community management
"Content is the lifeline of the social ecosystem", è il principio di base da cui partire per gestire i processi di produzione dei contenuti; Brito infatti sostiente che non sia poi così complicato produrre contenuti di valore, quanto piuttosto gestire in maniera corretta e no troppo dispendiosa l'intero processo di scrittura all'interno di organizzazioni più o meno grandi e complesse (utilizza infatti il termine "operazionalizzare").
Questi dunque i 3 step fondamentali per procedere con efficacia:
1. Narrative Development: sviluppo del piano narrativo ed editoriale, cercadno di ottimizzare gli insight che provengono sia dall'interno che dall'esterno dell'organizzazione
"It's still possible to use brand messaging coupled with the factors below to reach an editorial strategy that provides customer value and at the same time, consistency with the brand. Narrative development is an initiative that requires a multitude of stakeholders, various levels of expertise and an organization that exemplifies enterprise collaboration".
2. Assigning Roles e Responsabilities: capire e comunicare con chiarezza chi ricopre il ruolo di "editor", "administrator" e "community manager", definendo i rispettivi ambiti di intevento all'interno del processo di produzione.
"Understanding who is in charge of what is vital to the success of any marketing program".
3. Building Workflows, Approval Processes & Crisis Communications Protocols: definire nel dettaglio il percorso che porta dalla creazione, all'approvazione e alla pubblicazione dei contenuti secondo uno schema ben strutturato: brainstorming, collaborazione e condivisione, sono i tre passaggi chiave.
"Building a collaboration infrastructure is important to ensure consistency and that everyone involved in the content strategy (from ideation to creation to distribution and measurement)".
Articolo originale: http://www.britopian.com/2012/08/12/operationalize-your-content-marketing-strategy/