Scoop.it!
Rise Of One Word Spammers On @Scoopit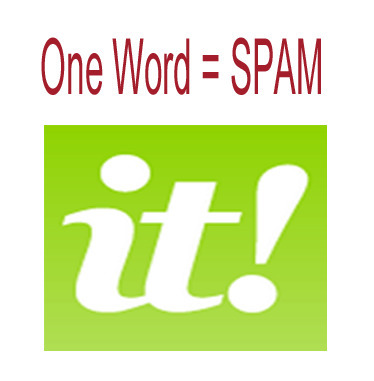 Martin (Marty) Smith's insight:
My love for Scoop.it is well known and declared (http://bit.ly/14tko1N ). Scoop.it is an amazing tool created by brilliant people and supported by an even more amazing community of power content marketers and a fantastic team of employees.

Success online is met with a plague of locusts. I thought the way Scoop.it handled the comment spam that happened when they moved comments to the front page was genius - they empowered US (curators using the tool) to remove spam.

Removing spam links with unhelpful URLs and other trash with a "mark as spam" demerit was sure to get the offending curator removed quickly. Now a new plague of locus is eating our curation and driving me nuts.

This new plague is a group of spammers who post one work in comments like "great" to defeat the spam designation. I'm sure much of this trash is bot based - no human is actually reading the post.
One word spammers are driving me crazy because the same thing I loved about being able to remove offending URL trash means I get twenty or thirty of these one word spammers a day

I have no idea what the gain is for the spammers (anyone know?), but what a pain and a blight on an otherwise brilliant and great community. Spam is the most Darwinian of tactics.
This one word trash is the result of how quickly Scoop.it eliminates URL spam. Hope the awesome engineers at Scoopit can figure a way to defeat this latest plague.

NOTE
On reread this note sounds way to THEY must fix OUR commons. I want the team at Scoop.it and my friends in the community to know I stand ready to help, but my spam deletion time can NOT increase since time doing that is stealing my LIFE (lol). Time, as every cancer survivor like me knows, is our most valuable unrenewable resource. Here is the list of ideas I just shared on G+:

* Most Wanted Spammer board (public shame).
* Send them a bill of some sort (sue one and perhaps others stop).
* Rehabilitate them (can we help give them more of whatever it is they think they are getting in some better way).
* Change the nature of signup (less anonymous).

Don't know if any of those ideas will work, but will be glad to help in any way I can.