Scoop.it!
Create Content For The Market, What You LOVE OR Both? #SEOmeetup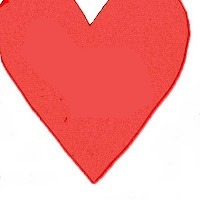 Martin (Marty) Smith's insight:
Money, Love or Combo?
Interesting conversation at Raleigh's #SEOmeetup tonight on how to create content that wins. I've created a lot of content and some has won big, but BIG winners were always serendipitous. I didn't sit down and think, "How do I write content that will go viral today".

To the extent you try to write viral content you won't (IRONY #1). The other thing is I don't let the market TELL ME what to write as much as what the market may be doing informs things I ALREADY CARE ABOUT, things I already KNOW.
Earlier today I wrote about how I won't write about golf no matter how much the metrics may say a 5 Tips Golfers and Content Marketers Share. I COULD write that article, but I don't now enough about golf nor do I have a passion for it so to create a post about golf & content marketing simply for the shares WOULD STRIP the passion out and reduce or eliminate the chance for pickup beyond some novelty effect.

You could make a mercenary argument for the 5 Tips Golf and Content Marketing Share post and there are people who create content for those reasons. Nothing WRONG with that kind of "write to the keywords" content creation and chances are I WOULD curate the article (IRONY #2). I just don't write unless I can find my way in.

"My way in" is seeing how I can find the story inside the research that is valuable and fun for ME. I can write 1,000-word post in a DAY (some topics half a day) now, but that means a day of my life is the cost to write just about anything.

Post the Big C I don't GIVE a day of my life to anything that I don't LOVE (period and full stop :). This doesn't mean my approach to content marketing is best or right for all. It is just my approach. I don't advocate it as much as share to provide some point of reference.
5 Tips Golf and Content Marketing Share sounds fun and cool IF you are my father who loves golf. Dad would need my help with the content marketing, but together we could write the piece we BOTH love (golf for dad and content marketing for me).
Intersection of TRENDING, INTERESTING and LOVE
After writing so much, so often I have an intuitive since about content that will be interesting to Internet marketing or those looking to buy Internet Marketing. Intuition without checking Key Performance Indicators (KPIs) is arrogance so I CHECK my thinking against data CONSTANTLY.

Sometimes I'm dead WRONG, but I bat around .400 and that is as good as content marketing is likely to get UNLESS the person writing has a built in tribe like Seth Godin or Chris Brogran. Those guys can write just about anything and it will get hundreds of shares due to Barabasi's "Rich Get Richer" paradigm (Linked: How Everything Is Connected To Everything Else).

They earned that status and hteir tribe with hard work and genius. No bitterness here (who has the time to be bitter :), Not I said the bee. I'm too busy looking for the intersection between trending topics, evergreen content ( another topic for another time), what "trusted sources" such as @MarkTraphagen and @DavidAmerland are writing/thinking about.

I write what I know and, hopefully, what an ever wider tribe will want to read. If this sounds like "what I know" must evolve (get bigger) you are RIGHT. I am NOT saying a million things don't influence my editorial stance because they do, but to quote my Ben and Jerry's cycling jersey, "If it isn't fun, why do it?" So the FUN LOVE factor form the biggest WRITE or PASS for me :).