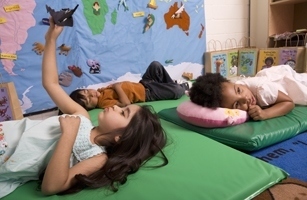 To cut crime, raise education and income levels, and reduce addiction rates among the poor, no program offers more bang for the buck than preschool, as a new study published in Science demonstrates.

"Just funding preschool doesn't mean it's going to be effective," he adds. "You have to follow the principles of quality."

That means having qualified teachers and providing a structured but nurturing environment. In addition to the quality of the program itself, another reason the Chicago preschools may have had such a large impact is that they helped parents feel that they were part of a community and kept them involved with their children's school. This cut the number of parents who frequently moved their children from one school to another by half.