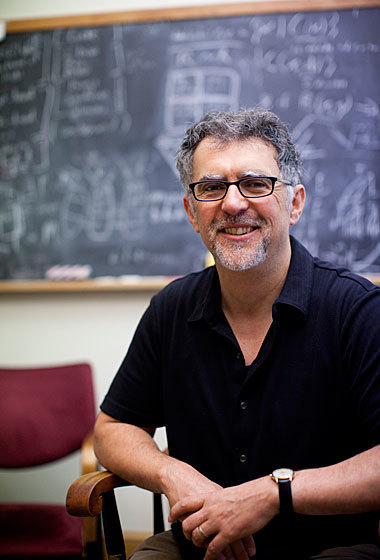 If you were an octopus, would you view the world from eight different points of view? Nine?
The answer may depend on how many brains an octopus has, or, to say it another way, whether the robust bunches of neurons in its coiling, writhing, incredibly handy arms bestow on each of them something akin to a brain. Is an octopus a creature ruled by a single consciousness centered in its large brain, or, by dint of its nerve-infused legs, a collaborative, cooperative, but distributed mind?
The idea of a distributed mind among animals is not new, according to Peter Godfrey-Smith, who focuses his efforts on the philosophy of science. Experiments indicate that when a bird learns a skill using only a single eye, and is later tested while being forced to use the other eye, the learning does not transfer well.
"This suggests that animal minds lack the cohesiveness that humans have," said Godfrey-Smith, a philosophy professor at Harvard. "It may have something to do with consciousness. Maybe it acts as a unifying tool."
Via
Antonio Orlando