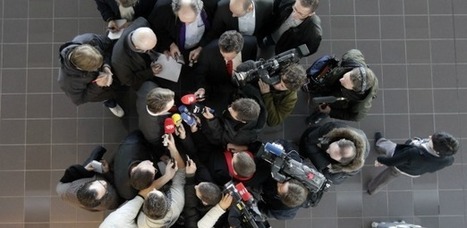 by James Bennet, The Atlantic
Critics have for many years inveighed against "false equivalence" or "false balance" in the mainstream press. This long crusade has finally achieved its grail, or at least a version of it: In this campaign season, political reporters have been shucking the old he-said-she-said formulation and directly declaring that certain claims are false. This new approach was signaled on Sunday, when, as James Fallows has noted, The New York Times, in a front-page story, flatly stated that a Romney ad was "falsely charging that Mr. Obama has 'quietly announced' plans to eliminate work and job training requirements for welfare beneficiaries."
But what if it turns out that when the press calls a lie a lie, nobody cares?

Here in Tampa, the new assertiveness is getting its first test on a big stage, and so far the results are not encouraging. As Ben Smith of BuzzFeed has pointed out, the Romney campaign is simply swatting aside the media's objections to its welfare ad: "We're not going to let our campaign be dictated by fact-checkers," said Neil Newhouse, a Romney pollster.
Watch this exchange, from a panel here this morning. On one side is my colleague Ron Fournier, the editor-in-chief of National Journal, together with John Dickerson of CBS and Slate; on the other, Ron Kaufman of the Romney campaign. Both journalists call the ad false; Kaufman rejects their view -- both of the details of the ad, and of its political thrust, that it is, as Fournier argues, "playing the race card." The result is a stalemate -- or, actually, a kind of mind-blowing media-political meta-vortex that might be better fodder for students of epistemology or semiotics, and certainly of American Studies, than for journalists, though they should probably watch it, too. [MORE]