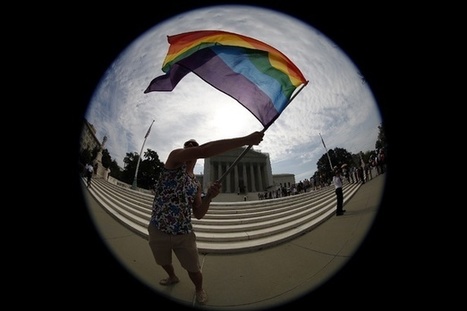 Even in the nation's most culturally conservative region, attitudes are now evenly split on marriage equality.
MAR 10 2014, 7:00 AM ET
The Oscar-winning movie Dallas Buyers Club brought a vivid reminder of the harsh realities of what it was like to be a gay in the culturally conservative South of the mid-1980s. As someone born, churched, and educated in the South during that era, I remember that the idea of being gay or lesbian was simply dismissed, and the term "homosexuality" was reserved for hushed conversations about those sinful urban areas far north and west of the Mason-Dixon Line. While the film has been in theaters, however, the news has also been filled with contemporary coverage of a remarkable bevy of judicial decisions overturning bans on same-sex marriage in southern states such asVirginia, Kentucky, and Texas. While serving as the lead author of a recent study from the Public Religion Research Institute about attitudes about same-sex marriage, I was astounded at the shifts we found in southern attitudes over the past decade.
Read more at
http://www.theatlantic.com/politics/archive/2014/03/the-souths-stunning-embrace-of-gay-marriage/284306/