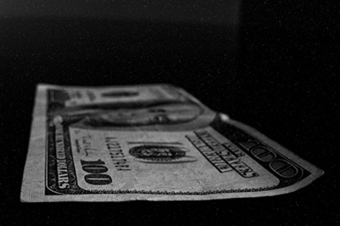 by Brendan Fischer of PR Watch
A proposed bill that would keep the public in the dark about the sources of money in Wisconsin elections could also make it easier for dark money groups to coordinate with candidates, an issue of particular salience given the ongoing "John Doe" probe into alleged campaign finance violations in the state."
Dark money" is a phrase which refers to election spending by nonprofits that exploit loopholes in campaign finance disclosure laws and keep their donors secret by running "issue ads" designed to influence elections. Wisconsin's "dark money" bill was just introduced this week. It is now being fast-tracked in the Wisconsin legislature before the end of session, with little time for the press and public to asses its impact.
Currently, Wisconsin law says that ads supporting a candidate that meet the definition of a "political purpose" are subject to registration and disclosure requirements. Acts for a "political purpose" include ads that expressly call for the election or defeat of a candidate; however, the current definition is "not limited to" such express advocacy.
The bill, SB 654 introduced by Senator Mary Lazich (Chair of the Committee on Elections and Urban Affairs) and Senate Majority Leader Scott Fitzgerald, would change the definition of "political purpose," narrowing the definition to a short list of terms like "vote for" or "vote against," and eliminating language defining political purpose as "not limited to" express advocacy. This means that groups that run ads near an election, discussing a candidate, and supporting or criticizing his or her record, would have no responsibility to register with the state elections board and say who is backing them, as long as their ads don't explicitly include the magic words of express advocacy. [MORE]