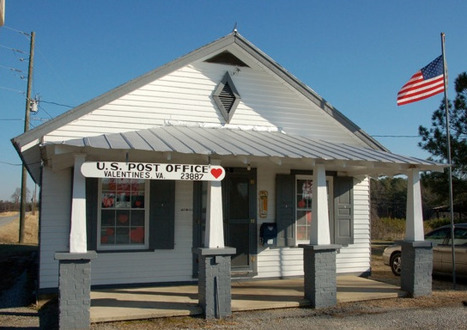 by Roger Chesley, The Virginian-Pilot
Thoughts from Mister Roger's neighborhood...
Romance - and tourism - could be fading from tiny Valentines, Va. People flock to the Brunswick County community's post office this week each year to get the town's heart-shaped postmark on their cards and letters. The site has hosted weddings, and it's stamped valentines from several states, China, Australia and Great Britain.
A U.S. Postal Service spokeswoman told me the office, about 100 miles southwest of Norfolk, might cut hours in half to help stem overall deficits. A survey of local customers and a public meeting would take place first. Bobby Conner, project manager of the tourism group there, fears this could lead to the eventual closing of the office.
"It would have a dramatic impact on us," he said.
That's heartbreaking. [MORE]