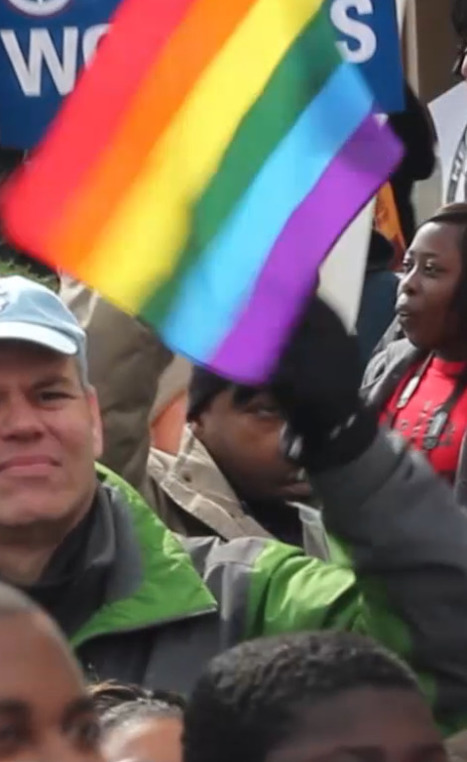 by Markus Schmidt, Richmond Times-Dispatch
A federal judge struck down Virginia's same-sex marriage ban today, finding that it violates the equal protection clause under the 14th Amendment of the United States Constitution.
U.S. District Judge Arenda L. Wright Allen followed arguments by the plaintiffs in Bostic v. Rainey who had argued that the 2006 amendment to the state Constitution defining marriage as between a man and a woman denies gays and lesbians the fundamental right to marry, essentially making them second-class citizens.
Attorneys defending the ban countered in court last week that marriage is a traditional institution that "celebrates the diversity of the sexes," and that it is in the best interests of children.
The judge's decision means that Virginia could be well on the way to becoming the first Southern state to legalize same-sex marriage – if the ruling holds up before the 4th U.S. Circuit Court of Appeals and, ultimately, the United States Supreme Court.
The judge denied a motion by the plaintiffs – two same-sex couples from Norfolk and Chesterfield County – for a preliminary injunction that would allow them to get married immediately, before the issue is resolved in a higher court. She stayed her ruling until the United States Supreme Court rules on the issue – which legal experts believe won't happen before 2015.
"The ruling is groundbreaking for Virginia in some ways like Loving v. Virginia (the case that legalized interracial marriage), but we have a long way to go to the U.S. Supreme Court," said Carl Tobias, a constitutional law professor at the University of Richmond School of Law.
"It is bold in the sense that the Supreme Court precedent is unclear, but the Windsor case has language that can be read to allow same-sex marriage," Tobias said. [MORE]