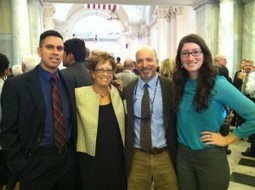 Maryland Becomes First State to Ban Arsenic in Chicken Feed!
In May 2012, Food & Water Watch helped pass legislation in the state of Maryland banning arsenic in chicken feed, making it the first state in the nation to implement such a ban. For over two years we worked with committed activists, community members and legislators to make sure this poisonous and unnecessary feed additive was banned in chicken production in the state.
If you care about safe, clean, affordable food and water, read more below about our many successes.