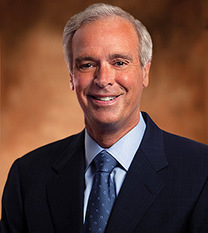 by GREG RUSSAK
UPS is not alone in blaming Obamacare for recent business decisions. In the case of UPS, their decision is to drop benefits for the working spouses of 15,000 white-collar, non-union workers(1). Makes me wonder if fellow white-collar workers are paying attention to the details.
If you're like me and you try to be a conscientious consumer who makes purchasing decisions that send a message, then here's a list of other major corporations who are actively opposing the Affordable Care Act(2):
McDonald's
Whole Foods
Papa John's
Cheesecake Factory
Boeing
CKE (owner of Hardee's)
Jimmy John's
Whom do the above (excluding Boeing and UPS) generally employ and who will be hurt the most if these large and profitable corporations cut back on benefits, reduce workers' hours, curtail new hiring, and raise prices as their response to the Affordable Care Act?
Hint: It won't be the senior corporate managers making these decisions, their boards of directors, or the shareholders to whom they answer. [MORE]