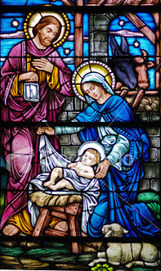 by GREG RUSSAK
Today, December 8, 2012, is Bodhi Day which, according to Wikipedia is,
"...the Buddhist holiday that commemorates the day that the historical Buddha, Siddhartha Gautauma (Shakyamuni), experienced enlightenment, also known as bodhi in Sanskrit and Pali. According to tradition, Siddhartha had recently forsaken years of extreme ascetic practices and resolved to sit under a peepal tree and simply meditate until he found the root of suffering, and how to liberate oneself from it."
So to Buddhists everywhere, I'd like to send my best to you this day and everyday.
Ok, I admit it. This post and my well-wishes to Buddhists are the result of shear happenstance. It all started when I read an email from a Christian relative. They are very concerned about the takeover of Christmas by the politically correct apparatchiks hell-bent on taking Christ out of Christmas. The chain email was meant to be sent to everyone, demanding that we stand up to the rest of society and express proudly to everyone (presumably whether they believe in Christ or not) a Merry Christmas.
That said, and besides not knowing that today is Bodhi Day, I'm supposed to wish everyone a Merry Christmas. Consider this greeting banked for those who believe until December 25th.
What I'm curious about now is how is it possible in the age of smartphones, ubiquitous wi-fi, and the 24-hour news cycle that I didn't know that today is Bodhi Day? (Not to worry. I'll get to Chanukah in a minute.)
How's that possible? How can I miss a religious holiday at this time of year when the volume is turned up to what one of my fellow Coffee Party friends calls "a Spinal Tap 11" over the fears and concerns that America is losing sight of the religious significance of this time of year?
I think I know the answer. [MORE]