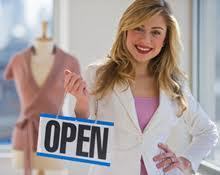 Wake Up and Smell the Coffee for Small Business
by GLORIA MCMURTRY, JIM HOUSER, MARK KELLENBECK, JOSE GONZAALEZ, and RHONDA EALY
Our organization, the Main Street Alliance of Oregon, is currently surveying hundreds of small business owners in mom-and-pop, brick-and-mortar businesses on "Main Streets" all across the state. And what we're hearing is that there is a lot of anger on Main Street. But it's not pointed in the direction you might expect.
When we ask local, independent business owners what they need to succeed, build their businesses, and create jobs, we don't hear the tired talking points about cutting taxes and gutting regulations that big national business lobbies repeat over and over. Many more local small business owners say "more customers" is what they need to help get the economy back on track than say lower taxes or fewer rules. In fact, many state they're proud to pay their taxes to support the schools, public safety, roads and other infrastructure necessary for business — and our communities — to succeed and prosper.
Where we hear the anger is when we ask Oregon small business owners about the taxes paid by big corporations. For, while these small businesses patriotically pay their fair share, they believe corporate America does not....
So we hope that, as we celebrate National Small Business Week this year, our elected officials wake up and smell the coffee.
Main Street USA is angry. Not angry about paying taxes. This is our responsibility as citizens and our means to contribute to the common good. But angry about the Wall Street giants that fly the American flag in front of their corporate headquarters but refuse to pay their fair share to support our nation – and perpetuate their competitive advantages by dominating our electoral system with out-of-control political spending.
[MORE]