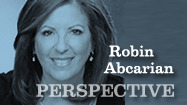 BY ROBIN ABCARIAN, LA TImes
Rape insurance?
Is that really a thing?
Well, yes, though the anti-abortion legislators in Michigan who passed a law Wednesday making it necessary don't really call it that. They call it the "Abortion Insurance Opt-Out Act."
From now on in Michigan, all public health insurance plans and most private ones will not be able to automatically include coverage for abortion services in their comprehensive policies.

SO MUCH MORE.