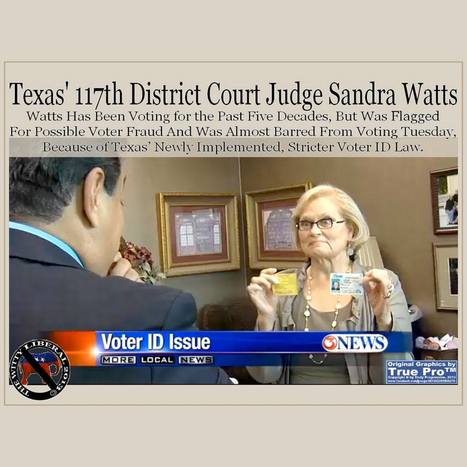 Voter-ID laws don't just discriminate against the poor, the elderly, students, and minorities. They undermine women's voting rights, too.
Texas' Strictest New state Voter ID Laws may disenfranchise a third of female voters.
A Texas district judge who has been voting for the past five decades was almost barred from the polls Tuesday, thanks to the state's newly implemented, stricter voter ID law. The law kicked in on Tuesday as early voting in Texas' November 5 election began.
Read MORE