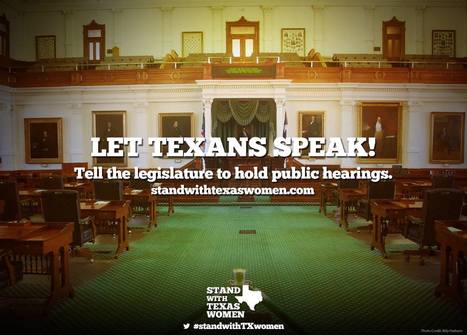 It's time to take action and we need you!

Last night, over 1,000 women and men who signed up to participate in their government were shut out. Texas legislative leadership continues to deny citizens their right to have their voice heard.

Demand public hearings across the state. It is time for our government to listen to us!

Let Texans Speak!!! Share and Like!