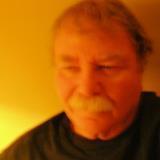 It's been a bad week for women....Women who want an abortion in Iowa, now must face a court of one,Terry Branstad, who has been aproved by the Legislature as God! Only he can determine whether a woman seeking an abortion is qualified to receive one based on his expert credentials as a lawyer.
Then, too, there's Michael Ellis who is one step removed from having approved for the great state of Wisconsin mandatory ultra sounds for women...whether they need it or not; or whether their doctors want it or not!....Kind of one step removed from the mandatory experiments on refugees at Belsen-Belsen, I would surmise....
And next, Texas is trying to sneak thru mandatory closing of 80% of all abortion clinics in the State, going about it sneakily by pretending not to be against it, and then holding emergency meetings of the legislature to pass the bill in secrecy....
Still, the people of the State learned of the State's deviousness and poured out to protest, attending the hearings and demanding a voice.The head of the legislature was forced to close down his hearings and then reconvene them when the 700 people were unawares of the proceedings and then bring it to a vote, again, in secrecy....without cameras, without additional testimony.
There is only one word for all of this unAmerican! And it should be a call to all American citizens to say enough is enough! And end this whole charade....And end the reign of Republican governors who in 2010 took back the governorships of 20 states!....

2014 is coming up and it's time for women to stand up for each other nationally; and, don't worry, once you do, the men will follow suit!