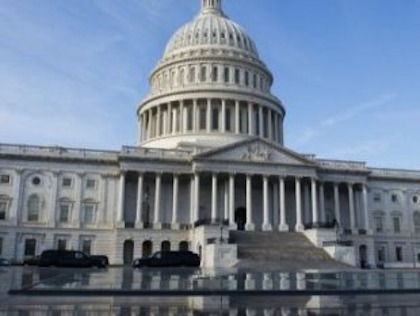 Republicans Senators filed five anti-abortion amendments on Thursday night and Friday morning to the budget resolution as part of the marathon voting session known as "vote-a-rama."
Sen. Mike Lee (R-Utah) filed the District of Columbia Pain-Capable Unborn Child Protection Act, which would ban abortions after 20 weeks of gestation in Washington, D.C., based on the theory that fetuses can feel pain at that point. A similar bill introduced by Rep. Trent Franks (R-Ariz.) in 2012 sparked protests in the hallway outside of Franks' congressional office.
Sen. Marco Rubio (R-Fla.) introduced an amendment that would make it a crime to transport a minor across state lines for an abortion in order to evade parental consent laws. An amendment offered by Sen. David Vitter (R-La.) would ban abortions that are performed because of the gender of the fetus, and another offered by Sen. Deb Fischer (R-Neb.) would allow hospital or health care workers to opt out of participating in an abortion procedure or dispensing emergency contraception if they morally object to it.