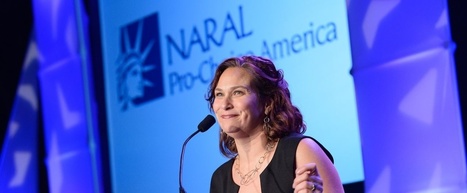 by MOLLY REDDEN, New Republic
NARAL's new president plans an aggressive approach to the abortion debate.
Earlier this month, NARAL Pro-Choice America held a banquet in the yawning basement ballroom of the Hilton Washington Hotel to celebrate the 40th anniversary of Roe v. Wade. The occasion also marked the first public appearance its new president, 43-year-old Ilyse Hogue, and hinted at what the future of the organization, founded in 1969, might look like. Nancy Keenan, the sexagenarian outgoing president, gave up the stage to four twenty-somethings, two men and two women, who recounted friends' struggles to procure or pay for contraception. They were followed by a short film featuring a multicultural montage of forty young women. "The younger generation is going to determine what the next four years have in store," says the film's narrator. "It's not our mother's movement anymore. It's ours."
[MORE - http://www.newrepublic.com/article/112455/narals-ilyse-hogue-plans-aggressive-approach-abortion-debate#]