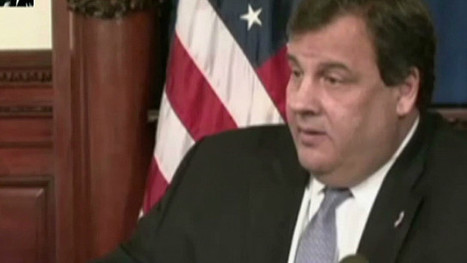 Conservative activist groups such as Americans for Prosperity, the Club for Growth and Heritage Action all pressured congressional Republicans to vote against Hurricane Sandy relief, but a backlash led by New Jersey Gov. Chris Christie led to a wise reassessment.
by JON AVLON, CNN
"It's why the American people hate Congress. Unlike the people in Congress, we have actual responsibilities."

New Jersey Gov. Chris Christie dropped a bomb on Republican House Speaker John Boehner and Congress for refusing to allow a vote on Hurricane Sandy relief in the final hours of the 112th Congress. It was an instant classic of principled political outrage. It provided a strong dose of what Washington has been missing: blunt, independent leadership.

Christie prosecuted the case by pointing out that hurricane relief had been provided more quickly to others: For victims of Katrina after 10 days and victims of Hurricane Andrew in Florida after 30 days. But residents of the New Jersey and New York coast have been waiting 65 days to date for some relief.

Christie also accurately pointed out that Northeast states such as New Jersey and New York send more to the federal government in taxes than they get back in federal aid, unlike many of the red states represented by conservatives in Congress. The "makers versus takers" narratives fall apart fast when confronted with reality. [MORE]
Via
Coffee Party USA