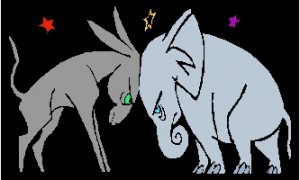 A place to begin our conversations today:
We are in a crisis; there is no time for politics as usual. Our lives are on the line. We can't be expected to just play cheerleader because we fear things could get worse. We are drowning and failing either way because we are simply on the wrong path. It's time to hit reset and if Washington doesn't understand that we must find a way to make our voices heard. (7/31)
Is it possible to create a network of 5 million or more determined American citizens to make money in politics and corruption THE issue of our time? To ask candidates at every opportunity what they will do about it? Who won't get distracted or fractured by the divide and conquer tactics of the two parties? (8/2) - Annabel Park
LUNCH WITH LOUDEN, 12 Noon Pacific (3PM Eastern) Click in or Listen Live at 646-929-2495.