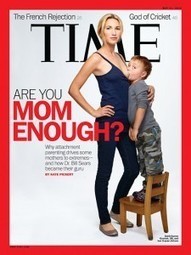 excerpted from Eat The Damn Cake
Let's make it a warmer, gentler place, where people have conversations, not screaming matches. Where people take off their armor and talk about how much they love their children, regardless of whether or not those children are currently being breastfed. Where people are honest about their struggles and their decisions, and how little they know, and how much they know.
Sometimes, I have a feeling that the world is already much more like that then these ongoing articles suggest. Sometimes I think we're probably almost much closer to that then it's profitable to admit. Because war so often is about money, isn't it?
[MORE]