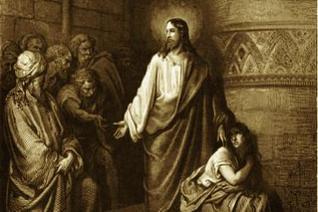 by NYNIA CHANCE, RH Reality Check
Birth should never be about control, but there are those who are working very hard to make it so....
We've been saying for a while now that people respond more to ideals than ideas, and that narratives and heart-felt stories are the way to shape the understanding of those around us. We're starting to get kinda good at that, but we're going to have to get better, faster. We need to find more and better ways to get our stories out so those around us can feel what we're facing. As they connect in their hearts with the in-our-lives ways we are impacted by the actions they take for their faith, they will gain a better understanding of what they're really fighting for, and how to help rather than harm those around them....
Instead, we must fight fire with water, returning their anger with patience and love. We must struggle to develop new ways to show them how we're ultimately on the same team. We want the same things: a peaceful world where families can grow up happy and healthy and complete, cared for by each other and their community. We need to show them how their actions are preventing these values from bearing good fruit. We need to find better ways of working together to make our shared goals real. [MORE]