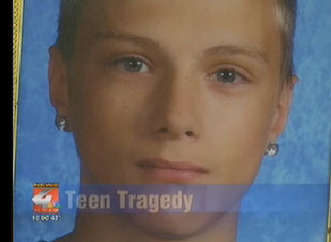 by JULIE BOLCER, The Advocate
Kenneth Weishuhn, a high school freshman in Paullina, Iowa, took his own life Saturday after being bullied by classmates at school and online, and with death threats by phone.
KTIV reports on the death of Weishuhn, who was 14 and attended South O'Brien High School in O'Brien County. His sister Kayla said that friends at the school "turned on him" after he told them he was gay last month, and boys in her sophomore class started the bullying.
"She says they took their teases online, to websites like Facebook, creating a hate group against gays and adding Kenneth's friends as members," according to KTIV. "However, it was only the beginning, family say he started receiving death threats from South O'Brien students on his phone."
[MORE] [We must protect our children from bullies of all ages. JKL]
Via
Billy Sears