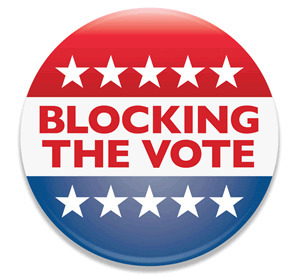 by ASHLEY LOPEZ, Ms. Magazine
The vast array of new voting restrictions may affect your right to vote this November–and could change election outcomes
Ruthelle Frank, an 84-year-old resident of a small town in Wisconsin, is suing her home state because, for the first time in her adult life, she might not be able to vote. In 2011, Wisconsin's Republican-led Legislature enacted a new law that requires state-issued photo identification for all voters. Because Frank cannot drive, she has never held a license. Last November, Frank's daughter drove her to their local Department of Motor Vehicles office to obtain a photo ID.
Frank says she knew she did not have a proper birth certificate, so she took her baptismal certificate, marriage certificate and Social Security card to the DMV, hoping that would be sufficient.
It was not.
Most of the laws, which experts say will make it harder for women, African Americans, Latinos, students, low-income voters, the elderly and the disabled to participate in elections, will go into effect just in time for the 2012 presidential election.
[MORE]