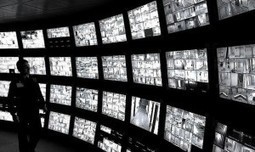 Monday, March 17, 2014 at 1:05 pm by Shahid Buttar
Even before open warerupted last week between the CIA and Senate Intelligence Committee Chair Dianne Feinstein (D-CA), embattled NSA officials had woven tangled skeins to downplay public crimes including lying to Congress.
Many observers have noted the double-standard apparent in Feinstein challenging the CIA while deferring to the NSA. Few have recognized that both the NSA's pattern of spying and then lying about it, and the CIA's trajectory of first committing torture crimes, then spying on Congress to cover it up and then lying about the spying when caught, can be described in a single word: corruption.
http://www.constitutioncampaign.org/blog/?p=16611#.UykDffldW54