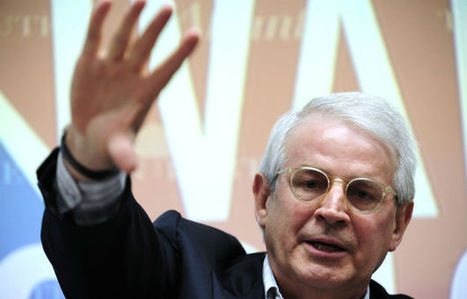 David Stockman, a former budget official in Ronald Reagan's administration and author of The Great Deformation: the Corruption of Capitalism in America, is one deeply pissed-off dude. The scope of his disdain is wide -- it would take a lot of fence to corral those he deems responsible for a century of wildly wrong-headed developments that, in his view, are destined to sink America.
What's more, his perps would have to be held in separate cells, because they're of remarkably different stripes. Milton Friedman is implicated (his sin: advocating managing the money supply), but so is Paul Krugman (and of course his spiritual mentor John Maynard Keynes). Franklin Roosevelt is on the list of "policy villains," but so is Richard Nixon, who dealt the final blow to the gold standard. Former Reagan economic advisor Art Laffer (Mr. Supply Side) is there, a few names away from Larry Summers (these days, Mr. Demand Side), who served, most recently, as Barack Obama's top economic advisor.
If you can figure out what these folks have in common, you'll be on the way to understanding the connective tissue that (barely) holds together this tirade, which Stockman mercifully summarized in the New York Times. (The book is over 700 pages ... like I said, the man is really mad.) So what's the connection? I'll give you a hint: They all advocated economic interventions. They thought they could help boost growth, lower unemployment, raise revenues, stimulate investment, smooth out volatility, and so on. And, as Stockman sees it, the problem is not simply that they all failed miserably. It's that their failure has doomed America.