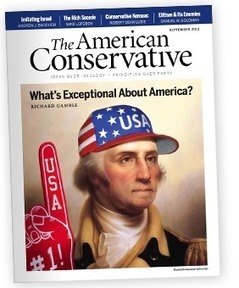 by SCOTT GALUPO
Before yesterday, I had assumed that the Romney campaign was perhaps mildly spooked by President Obama's post-convention polling bounce, but nonetheless confident that the bounce would recede and that the race would return to the status quo ante September.
Now: not so much.
The Romney campaign's reaction to the attacks on U.S. diplomatic missions in Egypt and Libya was, as Daniel Larison says, "hasty and stupid."
I think Daniel is being charitable.
Think of it: On the eleventh anniversary of the September 11 terrorist attacks, a day in which both campaigns have agreed to a political cease-fire on television, several U.S. foreign service workers are murdered by an angry mob. "Apparently unaware of the timing of the first embassy statement," as the Times puts it, the Romney campaign crudely parlays the facts of the attacks — angry Muslims kill Americans — into a broader narrative about Obama's supposed weakness on terrorism and "sympathy" for America's enemies.
That's more than hasty and stupid; that's unconscionable. [MORE]