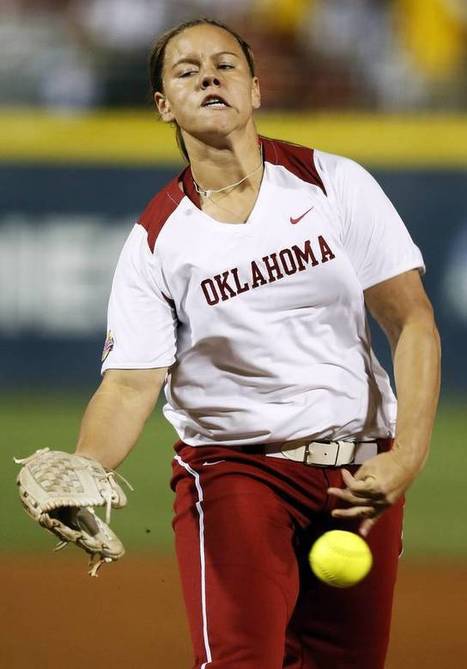 OU Senior and two-time USA Softball Collegiate Player of the Year Keilani Ricketts (32-1) tossed her seventh career no-hitter as the Sooners outpaced Michigan 7-1 last night. With that win, OU moves forward to take-on the Texas Longhorns tonight on ESPN at 8:30PM CST.
Keillani's no-hitter last night was the first one since 2007 and only the 17th no-hitter in WCWS history. Also, Ricketts struck out 12 opponents, while only walking two It was the first no-hitter in WCWS competition since 2007. Besides great pitching the offense was on display last night as well bringing in seven runs.
OU won two of three versus the Longhorns during the regular season.
Be sure and go out or support our women's softball tonight and yell loudly Sooner!