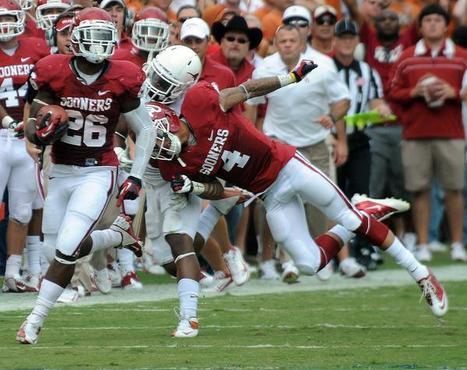 The University of Oklahoma is determined to take the hard road to championships, as they once again have an extremely difficult non-conference schedule.
First, they have Louisiana-Monroe Warhawks, a team that won eight games last year and have a strong returning quarterback. They beat Arkansas and took both Baylor and Auburn to the wire last season. They will be a early test for the new look OU defense.
Another early contest has OU going up against an 11-win conference winner in the University of Tulsa. Another team with a returning qurterback Cody Green, who has the Golden Hurricane reaching for the stars. OU has a strong record against Tulsa, especially at home, but it will not be an easy game.
The hardest non-conference foe will undoubtebly be Notre dame in South Bend. The irish went 12-1 in 2012 and only lost in the national championship game to Alabama. OU came up short at home against Notre Dame last year and the will need more than the loss of Irish quartback Goulson to beat the Irish. This game will determie if the Sooners have realistic national title aspirations or not.
Athletic Director Joe Castiglione was serious when he and Coach Stoops said they were goig to play the top tems and let the wins and schedule determine their destiny. The non-conference schedule will be a hot topic if the Sooners struggle this season, as wins ultimately have a large affect on recruiting, which has a strong downhill affect on future wins.
Photo by: Matthew Emmons - US Presswire