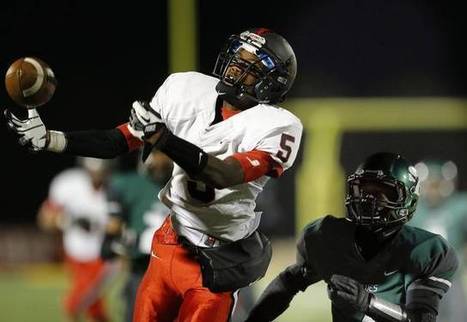 The Sooners continue their search all over the country for tall players at nearly every position. The offensive line is already taller than average (6'5") with players reaching all the way up to 6'9". Also, it is no secret that Coach Mike Stoops has put a premium on tall cornerbacks as well. The Sooners recently received a commit from a tall receiver Dallis Todd (6'5', 215 pounds), from La Mirada, Calif. Additionally, Norvell is heavily recruiting other tall star receivers like Jeffery Mead (6'5"), Mark Andrews (6'6") and Dorian Leonard (6'4").
It is no coincidence that there is a sharp focus on getting taller players with more length. It is by design as the Sooner coaches know that their return to being an elite team will require players that can do things that allow them to compete with other elite teams. Having more hieght allows for players to add more weight, use their bodies to shield the ball or go up and get balls against other talented players. It is crucial for the Sooners to add taller and more skilled players to their squad. Thier long-term success will require it.
Read the Oklahoman article linked below and then provide your thoughts.
Photo by Sarah Phipps, The Oklahoman