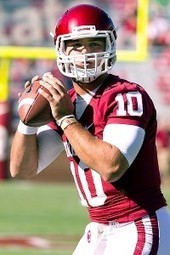 As the Spring practices and game approach, the Sooner Nation is getting excited after Stoops makes two strong new hires for the offensive and defensive lines, in combination with the first true quarterback battle since before Sam bradford started. It is exactly the kind of change that many were hoping for and it is building expectations. It is exciting times for the Sooner faithful and all eyes will be on who will rise to the top and take the starting roles during the Spring.
The final ingredient will be seeing the Summer recruits arrival and the additional competition that will ensue and how that will help shape a young Sooner squad heading into the Fall.
What affect do you think the increased competition and the injection of new coaching and talent will have on the Sooners hopes next Fall?