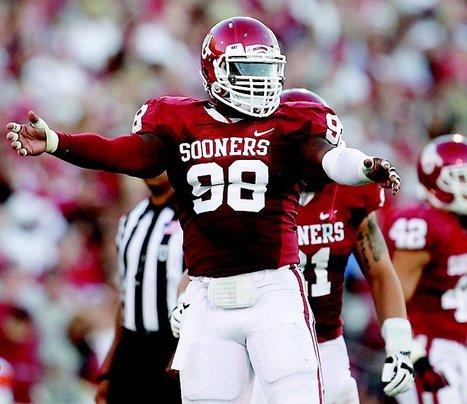 Jordan Evans and Dominique Alexander expect to contribute immediately as Oklahoma freshmen next fall.
Evans (6-feet-3, 205 pounds), who switched from cornerback to linebacker before his junior season at Norman North, committed to OU in late November. Alexander, a 6-2, 195-pound "athlete" from Tulsa Washington, will likely begin his college career at linebacker.
"(Coaches) don't expect to redshirt us," Evans said. "They want us to come in as freshman and compete on special teams, and even come in and contribute a lot on the defensive side.
"Coach (Tim) Kish has told me — and he also told Dominique — that he's looking forward to getting us out there and getting us going quickly."