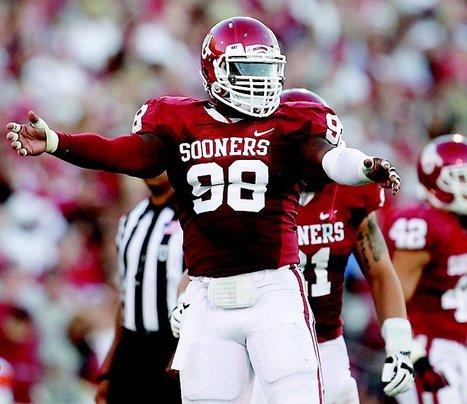 Photo: Luke McConnell, News9.com
There isn't a constant thump of someone punching a heavy bag. There isn't the ping from a bell. The temperature in the locker room is well under 100 degrees. Nonetheless, the words coming from Oklahoma's locker room sound like they're straight out of a boxing gym.
"It was a 15-round fight," defensive end David King said about the Texas game, "and we won 14 and a half rounds."
"Each week is a fight," safety Javon Harris said. "It's a fight to keep playing every team as hard as we can."
It's not by coincidence the boxing metaphors are flowing out of players. OU's coaching staff has thrown them around like a flurry of punches. They've shown players clips of classic fights for one reason.