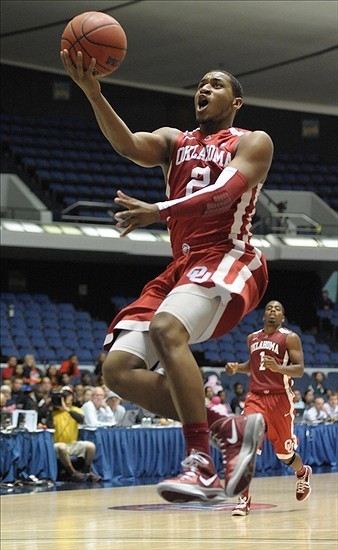 Sooner4OU Commentary: It does look like a young team that will be building and struggling this season, but the future looks bright. Boomer!
Article Excerpt: By looking at their overall season record, last year looked like a mediocre one for the Oklahoma Sooners. Was it? Not really. The Sooners had a record of 10-2 after their non-conference schedule, but their Big 12 Conference schedule was not as good. They finished 5-13 in conference play during last season. In their last ten games of the regular season, Oklahoma went 2-8 with their only wins being against Oklahoma State and Texas A&M.

Because of their Big 12 Conference record last season, Oklahoma was picked seventh in the conference preseason polls. The Sooners were picked ninth last year in the preseason polls and finished eighth in the Big 12. They received 34 points in the preseason poll and did not earn a single first place vote.