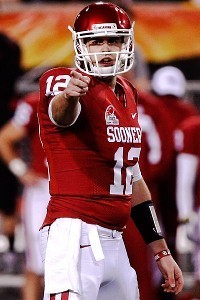 The Big 12 got two swipes (should have been a third in 2011) at the SEC during the league's run of six national titles, but failed on both occasions.
Colt McCoy's shoulder suffered a freak injury on a usually harmless hit, and when McCoy trotted to the sideline, the Longhorns' chances of beating Alabama came off the field with him.
A season earlier, Florida twice stuffed Oklahoma on the goal line, giving Tim Tebow his second national title and denying the Sooners the school's eighth.