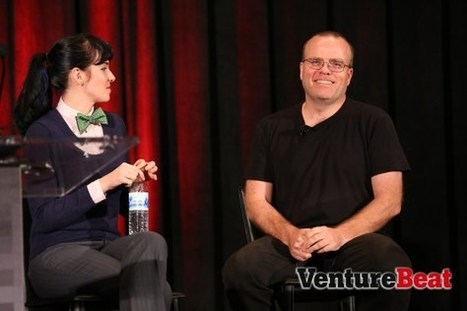 PHP's creator Rasmus Lerdorf did not intend to create an entirely new programming language.
Over 20 years ago, the Danish software engineer was looking for a better way to fix what he described as a "young problem." The PHP project kicked off in 1995 and would eventually become a server-side scripting language and general-purpose programming language used by tech giants like Facebook, Yahoo, and Etsy.
HERE IS A PART OF THE Q AND A
If you could change one fundamental thing about PHP, what would it be?
Lerdoff: Case sensitivity in PHP — the question of whether it should be lower case or upper case. Back then [when I started PHP] there were huge arguments, and I didn't want to take sides in this religious argument. It's more painful to make changes now, as much as people criticize pieces of PHP. There were semi-intelligent reasons for doing this at the time though.
What's your favorite programming language?
Lerdoff: C. I'm more of a C developer than PHP.
Why has Facebook so heavily invested in PHP?
Lerdoff: PHP was supposed to be a thin layer on top of a bunch of C++ code, which is what I did at Yahoo. Facebook rolled everything out in PHP instead of translating that to C++. They just write faster Gits for PHP — I wonder what will be the next engine? Google has done some work along these lines. Maybe we'll have some Git competition in a few years.
I'm new to PHP — but can code in Python. Will it be a challenge to learn?
Lerdoff: Just dive in and download some code. Start solving problems using PHP. I often joke that I can teach a moderately intelligent monkey to write PHP in a day. The learning curve is really shallow, so you'll get up and running really fast.