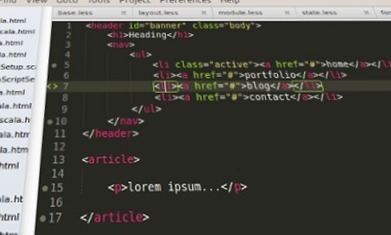 Much fuss is made in the mainstream technology press about the merits – or otherwise – of HTML5 as a mobile development platform. Recent examples of this include Facebook moving away from HTML5 in their iPhone app, vs the FT's move to deliver 'native-like' mobile experiences using open web technologies.
The term HTML5 (the biggest buzzword in web technology since AJAX) means this discussion is often framed by a very lazy and simplistic two-sided argument: you're either for HTML5 or you're against it. Of course, the reality is rather more nuanced, and I want to explain our current thinking on building cross-platform mobile applications here at the Guardian, where we build specific mobile experiences for the Web, iPhone, iPad, Android and Windows Phone 7.
What's the difference?
The common belief is that mobile applications built with web technologies are slower and more sluggish than their native equivalents. In general, that's a reasonable assertion to make. Having access to a device's native rendering tools is going to result in smooth and fast interactions on screen. If you're using a WebView you have to pass that work through to a browser-based rendering engine such as WebKit, and then let it deal with parsing HTML, CSS and painting this to the screen. This is the primary reason Facebook have chosen to use fewer WebViews in the most recent version of their main iPhone app (and possibly Android apps, in the future).
However, notice that I say fewer WebViews. It's likely that Facebook have reduced the use of WebViews for some of their core interactive pages, such as timelines and profiles. I strongly doubt that they will remove use of all WebViews in their apps, because WebViews are extremely useful when you need to do one particular thing: render HTML.