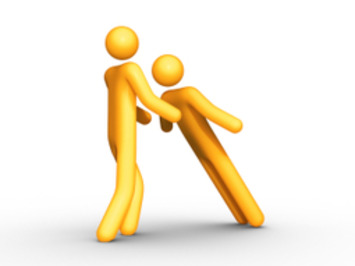 Have you ever had the experience of someone who you just click with? Those situations where, even though you may be meeting them for the first time, this person seems like an old friend?
This is an example of what psychologists call rapport. Being able to get into rapport with other people isn't just a key for successful influence; it's also one of the most fun, enjoyable & relaxing skills you can learn. People simply like to be around people who can get into rapport with them.
You may think that getting into rapport is natural and spontaneous and cannot be forced. However, there are specific skills you can learn that enhance rapport and improve your ability to communicate effectively.
Via
Kevin Watson