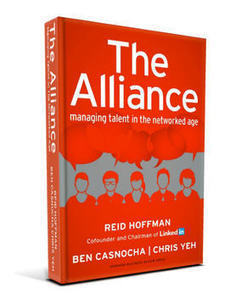 I probably read more than one hundred human resources, leadership, and business books a year (the Kindle is an amazing tool) and I rarely have time to review them. Most are great books in many ways
In this article, however, I'd like to discuss an important new book which is well worth a read: "The Alliance" by Reid Hoffman, Ben Casnocha, and Chris Yeh.
While the book is not really a "how to" manual, the notoriety of the author and the clarity of its concepts create a manifesto for management I think is badly needed.